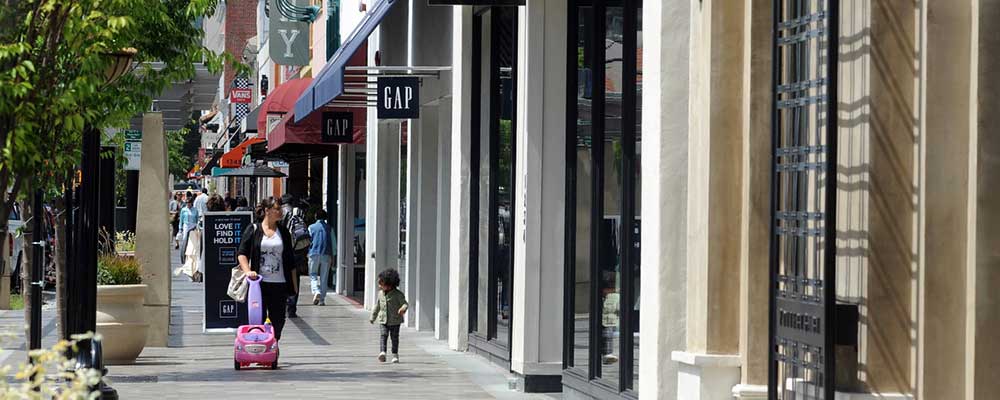 We all have different shopping needs. There's fun shopping, planned shopping, and necessity shopping. Burlingame is one of the fortunate communities in the Bay Area that has just about everything you need.
Burlingame Avenue has become one of the premier shopping districts in the area. From high end specialty shops to small boutiques, you will fulfill all your fashion desires here. Sprinkled among the shops are destination restaurants that cater to every taste.
Broadway is a wonderful mix of traditional Burlingame business and dining. This is a place where locals like to hangout, have a cup of coffee, hit a salon, do their banking and take care of the other items on their to-do lists. Easy parking, good family dining and some of the great bars in the City, Broadway is not to be missed.
Over the years, the Plaza has evolved to include more than just grocery and drug store stops. It also has some of the favorite breakfast and lunch restaurants in the area. There is also a sports bar and a range of great ethnic restaurants. Essential services and financial institutions make the Plaza a regular stop for Burlingame residents.
Click here for shopping destinations in Burlingame.